Efficient and Reliable
USPS Fingerprinting

Services at PDX Fingerprinting
Welcome to PDX Fingerprinting, your premier destination for top-notch fingerprinting services throughout Oregon. If you are in need of USPS fingerprinting services, look no further. At PDX Fingerprinting, we provide the same essential fingerprinting services as USPS, but with several key advantages that set us apart, including same day appointment, affordable rates, fast & accurate results, and exceptional customer service.
What is

USPS Fingerprinting

?
USPS Fingerprinting is a new service introduced by the United States Postal Service, offering individuals the convenience of fingerprinting for fingerprint cards and FBI background checks. This service allows applicants to fulfill the fingerprinting requirements necessary for various purposes, such as employment, licensing, or immigration processes. With USPS Fingerprinting, you can expect a straightforward and efficient process, leveraging their network of designated locations.
While USPS offers this essential service, PDX Fingerprinting stands out as a professional alternative that goes the extra mile to ensure a superior experience for our valued customers. We offer the same live scan fingerprinting services as USPS but with several distinct advantages, including flawless accuracy, time-bound assistance (less than 15 minutes appointment), and utmost customer satisfaction. If you are searching for "USPS fingerprinting near me"? Contact us to book your appointment today or visit one of our facilities to start.
Our Fingerprinting Process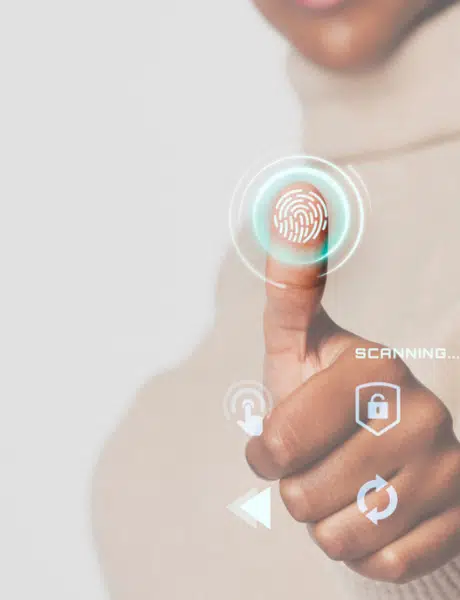 Looking for USPS Fingerprinting Location Near You?
If you're in search of a USPS fingerprinting location near you, we have an alternative that offers more than just convenience. At PDX Fingerprinting, we provide reliable and professional fingerprinting services that surpass your expectations. While USPS offers fingerprinting services, PDX Fingerprinting takes it a step further by prioritizing your satisfaction and delivering a seamless experience. We have multiple locations conveniently situated throughout the area, making it easy for you to find a nearby facility. Our network of designated locations ensures that you don't have to travel far or encounter unnecessary delays in obtaining your fingerprints. Contact us to learn more about our services.
Experience Reliable USPS Fingerprinting with PDX Fingerprinting.
When it comes to reliability and expertise, PDX Fingerprinting sets the bar high. Our team of skilled professionals is dedicated to capturing accurate and clear fingerprints, ensuring a successful outcome for your fingerprint card or FBI background check. We employ state-of-the-art technology and follow stringent procedures to maintain the highest standards of quality and precision. Beyond our commitment to accuracy, we place great emphasis on providing outstanding customer service. Our friendly and knowledgeable staff is ready to assist you throughout the fingerprinting process, addressing any concerns or questions you may have. Book your appointment with PDX Fingerprinting today and discover the superior experience that awaits you. We also offer ink and roll fingerprinting services.
Book your hassle free consultation now!
How We Help You with Our Fingerprinting Solutions.
At PDX Fingerprinting, we understand the importance of convenience and efficiency. That's why we provide same-day appointments, ensuring that you don't have to wait for extended periods to have your fingerprints taken. Our streamlined process guarantees a prompt and hassle-free experience, saving you time and eliminating unnecessary delays.
Customer satisfaction is our top priority, and our dedicated team takes pride in delivering exceptional service. We believe in going above and beyond to assist you throughout the fingerprinting process. Our knowledgeable staff is always available to answer your questions, offer guidance, and provide the support you need, ensuring a seamless experience from start to finish.
24/7 Customer Support Availability.
To further enhance your experience, we offer comprehensive phone support. Whether you have inquiries before or after your appointment, our dedicated support team is just a phone call away, ready to assist you with any questions or concerns that may arise.
Choose PDX Fingerprinting as your trusted partner for fingerprinting services. We pride ourselves on professionalism, accuracy, and exceptional customer care. Book your appointment today and discover the PDX Fingerprinting advantage—convenience, reliability, and a seamless experience tailored to your needs.
Frequently Asked Questions –

FAQs.