ATF Fingerprinting & EFT File Creation Services In Oregon
PDX Fingerprinting provides professional ATF fingerprinting services in the state of Oregon to obtain firearms licenses quick and easy. Let's make your ATF documentation process easier!
What are

ATF Fingerprint Cards

?
ATF fingerprint cards are validation documents that are used by the US Bureau of Alcohol, Tobacco, Firearms and Explosives (ATF) to conduct background checks on individuals who wish to purchase firearms. The cards contain the individual's name, address, date of birth, Social Security number, and a set of their fingerprints. The EFT files & fingerprinted cards are then sent to the Federal Bureau of Investigation (FBI) for a criminal background check. If the individual passes the background check, they will be issued a firearms license. However, if the individual has a criminal record, they will be denied a license. ATF fingerprinting cards & EFT file creation are an important part of the firearms online application and purchasing process in the United States.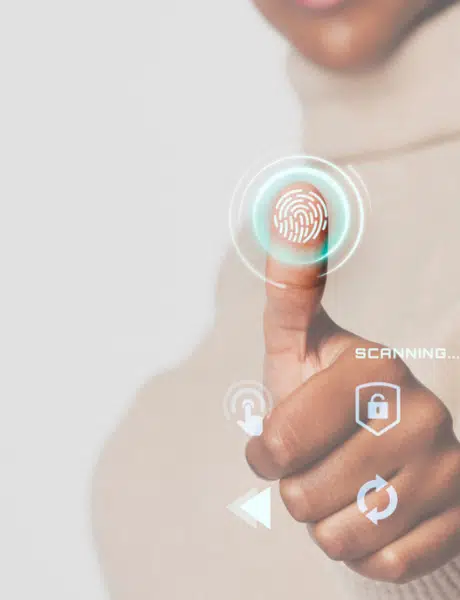 Do you need to submit fingerprints for an FFL or NFA purchase?
PDX Fingerprinting offers a convenient, at-home fingerprint card submission service in Portland, Oregon. We will take your fingerprints and complete the card according to ATF specifications so that you can avoid any delays in the application process.
Make sure your paperwork is done correctly and avoid any potential headaches down the road. Let PDX Fingerprinting take care of everything for you so that your transaction goes as smoothly as possible.
Contact us today to get started!
What Do We Require for the ATF Fingerprinting Process?
There are a number of things required to obtain a Federal Firearms License. At PDX Fingerprinting, you are required to provide the following information for your ATF fingerprinting card:
Your legal name
Your signature with your full legal name
Your residential address
The date on which you are scanning your fingerprints for the ATF fingerprinting card
The signature of the notary officer who is conducting the ATF fingerprinting card scan
Any maiden names or aliases that you might have used in the past
Your citizenship details
Your social security number
The ORI details of our agency that is processing your ATF fingerprinting card
Your date of birth
Your place of birth
Other identification details such as sex, race, height, weight, hair color, and eye color
Book your hassle free consultation now!
EFT File Creation
Our ATF fingerprinting software not only allows you to electronically capture fingerprints, but also enter demographic data and create the EFT file. We will scan your photographs and signatures as well, which are both needed in order to upload them onto the ATF eForm system so that you can finish your application process.
If you want hassle-free fingerprinting services where you are guided throughout the procedure, PDX Fingerprinting is it for you. We are affordable, disciplined, and professional.
Trained Staff – PDX Fingerprinting is a team of professionals who have been trained and honed under the culture of the company.
Quick Service – Our fingerprinting services are quick and worry-free. A dedicated professional will collect your fingerprints and guide you with your questions.
Privacy & Security – The information you provide us is sensitive, and we ensure to keep it secure and private. We don't share your information with anyone.
Affordable – We have some of the best rates in the market. However, we don't allow our services to be below-par just because we are more affordable than others.
ATF Fingerprinting Cards and EFT File Creation Services Video on YouTube
Are you looking to purchase a firearm in the United States? If so, you'll need to go through a background check, and that's where PDX Fingerprinting comes in. We specialize in providing fast and accurate ATF Fingerprinting cards and EFT file creation services to help you get your firearms license quickly and easily.