Reliable & Convenient
Immigration Background Check

Solutions
PDX Fingerprinting is your trusted partner in achieving immigration success. Our comprehensive background check for immigration service is designed to empower individuals and organizations, providing the crucial insights needed to navigate the complexities of immigration processes with confidence and peace of mind.
What is

Background Check for Immigration

?
A Background Check for Immigration is a thorough investigation conducted to assess an individual's history and qualifications in relation to immigration processes. It involves gathering and analyzing information from various sources, such as criminal records, employment history, and education verification, to provide a comprehensive understanding of an individual's background.
This process helps immigration authorities, employers, and individuals make informed decisions, ensuring compliance with immigration regulations and promoting the integrity and security of immigration systems. If you are looking for immigration background check services, PDX Fingerprinting is here to help.
At PDX Fingerprinting, we leave no stone unturned in conducting thorough and reliable background checks. Our team of skilled professionals combines cutting-edge technology with extensive knowledge of immigration procedures to deliver accurate and detailed reports.
Our Fingerprinting Process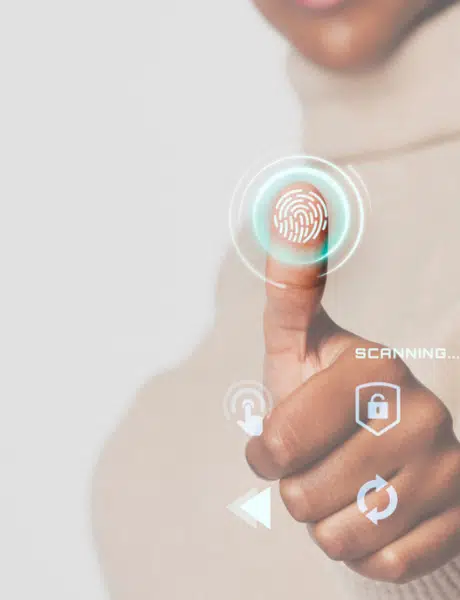 When do you need background check for immigration?
A background check for immigration is necessary in various situations throughout the immigration process. When applying for a visa, whether it's for employment, family reunification, or study purposes, a thorough background check is typically required. Immigration authorities need to ensure the applicant's eligibility, adherence to immigration laws, and the absence of any criminal record or potential security risks.
Similarly, when seeking permanent residency or citizenship, background checks are conducted to assess an individual's suitability and character. Additionally, employers sponsoring foreign workers may be required to conduct background checks to verify the candidate's qualifications and ensure compliance with immigration regulations. These checks help maintain the integrity of immigration systems, safeguard national security, and make informed decisions regarding immigration applications.
Book your hassle free consultation now!
Can PDX Fingerprinting Help with Immigration Background Check?
Absolutely! PDX Fingerprinting is your trusted partner when it comes to Immigration Background Checks. Our services are designed to provide comprehensive and reliable information to support your immigration journey. As an authorized provider, we have the expertise and resources to assist with FBI background checks for immigration purposes.
Our state-of-the-art Live Scan Fingerprinting technology ensures accurate identification and efficient processing of your background check. We understand the urgency of immigration processes, which is why we offer expedited background check services, delivering results promptly without compromising quality. With PDX Fingerprinting, you can have peace of mind knowing that your Immigration Background Check is in capable hands. Let us guide you through the process and help you achieve your immigration goals efficiently and effectively.
Frequently Asked Questions –

FAQs.