Streamline Your NFA Application Process with Reliable
NFA Fingerprinting

at PDX Fingerprinting.
Efficiency is key when it comes to your NFA (National Firearms Act) application, and at PDX Fingerprinting, we offer reliable NFA fingerprinting services to help streamline your process. Our commitment to excellent customer service means we are always available to address any questions or concerns you may have. Trust us to handle your NFA fingerprinting needs with professionalism and expertise, and let us help you streamline your NFA application process today.
What is

NFA Fingerprinting

?
NFA fingerprinting refers to the process of capturing and submitting fingerprints as part of the National Firearms Act (NFA) requirements. The NFA regulates certain firearms, including but not limited to machine guns, short-barreled rifles, and suppressors. As an applicant or owner of NFA-regulated items, you are required to undergo fingerprinting to complete the necessary background check.
At PDX Fingerprinting, we understand the importance of a smooth and efficient NFA fingerprinting process. Our expert team is well-versed in the specific requirements and regulations involved in NFA applications, ensuring that you meet the necessary criteria and comply with the law.
Our Fingerprinting Process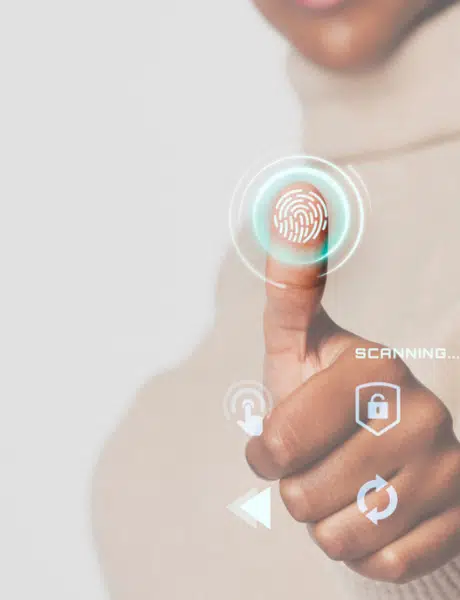 Why do you need NFA fingerprinting?
By submitting your fingerprints, the Bureau of Alcohol, Tobacco, Firearms and Explosives (ATF) can conduct a thorough background check to ensure that individuals possessing NFA-regulated items do not pose a threat to public safety. It is a crucial step in the NFA application process and demonstrates your commitment to responsible firearm ownership. PDX Fingerprinting is your trusted partner for quick, convenient, and professional NFA fingerprinting services. We offer same-day appointments to accommodate your schedule, minimizing any unnecessary waiting time. Our streamlined process ensures that your appointment is completed efficiently, allowing you to move forward with your NFA application promptly.
Understanding ATF Process & Why It Matters for NFA.
ATF fingerprinting refers to the process of capturing and submitting fingerprints as part of the application requirements administered by the Bureau of Alcohol, Tobacco, Firearms and Explosives (ATF). The ATF plays a vital role in regulating firearms and explosives to ensure public safety and enforce federal laws.
The ATF requires individuals applying for certain licenses, permits, and certifications related to firearms and explosives to undergo fingerprinting. By obtaining an individual's fingerprints, the ATF can conduct a comprehensive background check to determine eligibility and assess any potential risks associated with firearm ownership or dealing.
Book your hassle free consultation now!
How Choosing PDX Fingerprinting Help You.
When you choose PDX Fingerprinting, you can expect professional service at affordable rates. We utilize advanced fingerprinting technology and highly skilled technicians to capture accurate and high-quality fingerprints. Our team is dedicated to providing exceptional customer service, addressing any questions or concerns you may have throughout the process.
Simplify your NFA fingerprinting process with PDX Fingerprinting. We are committed to ensuring a smooth and hassle-free experience, allowing you to focus on what matters most – your NFA application. Book your appointment today and let us handle your NFA fingerprinting needs with efficiency, convenience, and professionalism.
Simplify Your Process with PDX Fingerprinting.
Are you searching for "NFA fingerprinting near me"? We can help. We understand that navigating the fingerprinting process can be a daunting task, but at PDX Fingerprinting, we are here to simplify it for you. Our professional fingerprinting services are designed to make the entire process easy, convenient, and hassle-free. Whether you are looking for live scan fingerprinting solutions or ink & roll fingerprinting, we are here with you every step of the way. When you choose PDX Fingerprinting, you can trust that you are partnering with a team of experts who understand the intricacies of fingerprinting requirements for various applications. Get in touch with us to start!
We believe in efficiency and strive to make your experience with us as streamlined as possible. Our user-friendly online appointment booking system allows you to schedule your appointment at a time that suits you best. No more waiting in long queues or dealing with unnecessary delays – we respect your time and ensure a prompt and convenient service.
Frequently Asked Questions –

FAQs.