Certified Mobile Notary Services In Portland, Oregon
Looking for a notary public? How about a notary public who will come to you? PDX Fingerprinting offers mobile notary services to individuals who want a hassle-free way of getting notarization services. Get in touch and make an appointment.
Want Mobile Notary Services Near Me?
Let Our Notary Public Come to You, At Your Convenience!
Consider Your Wish Granted!
You don't have to scour the internet to find notaries who might not be available. At PDX Fingerprinting, you can get professional notarization services in Oregon from the convenience of your home. Your time, your place, and our notaries will come to you for notarization needs.
what is a mobile notary service
A mobile notary service allows a notary public to travel to customers directly to notarize documents on-site. Rather than you having to make a trip to their office, they will come meet you wherever it's most convenient - your home, office, a coffee shop, etc.
The main benefit of a certified mobile notary service is the convenience and flexibility they provide. By traveling to you, they save you time and hassle trying to find a notary open when you need one. Whether you need a few documents notarized or oversight for a large signing, a mobile notary can accommodate it at your chosen location.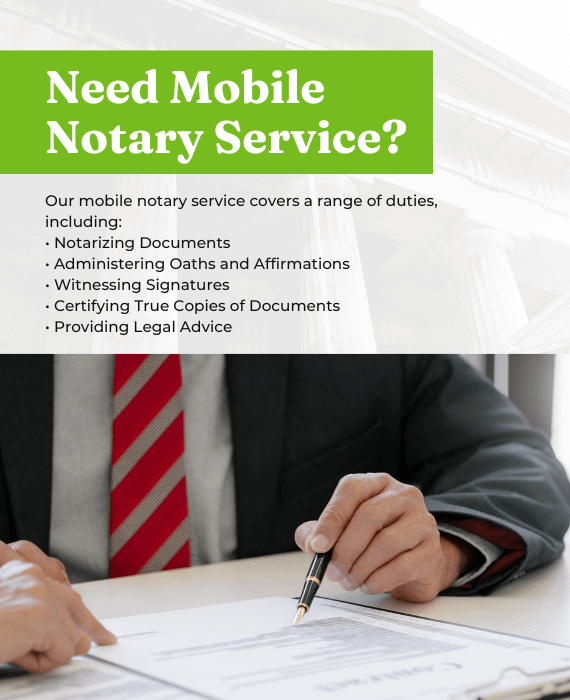 What Services does a Mobile Notary Offer?
Everything that a typical notarization service does. Our certified mobile notary service reviews in Portland, OR covers a range of duties, including:
• Notarizing Document
• Mobile notary service
•Certified Mobile Notary 
• Administering Oaths and Affirmations
• Witnessing Signatures
• Certifying True Copies of Documents
• Providing Legal Advice
What Are The Benefits Of Hiring A Mobile Notary In Oregon?
A mobile notary service is everything a notary public is without the hassle and mental exhaustion. At PDX Fingerprinting, we offer mobile notaries to individuals who deal with strict schedules and can't afford the luxury of free time. Our mobile notary service in Portland, OR will offer you the following:
• The convenience of making an appointment from the comfort of your home. Our mobile notary will come to your place for notarization services.
• The quick and easy notarization process lets you get to your regular routine in minutes.
• We are thorough in our approach and will sift through each and every document with extra precision and caution.
• The promise of professional notaries handling your documents and legal work.
Book your hassle free consultation now!
How Does it Works?
At PDX Fingerprinting, getting mobile notary services in Portland, OR is quick and easy. Follow the steps and schedule your mobile notary appointment with us.
Step 1: First, get in touch and talk to our customer representatives about your notary needs.
Step 2: Next, tell us about your availability and the location of the place where you'll notarize your documents.
Step 3: Finally, our mobile notaries will come to your place on the said day and time as your availability and provide you with professional notarization services.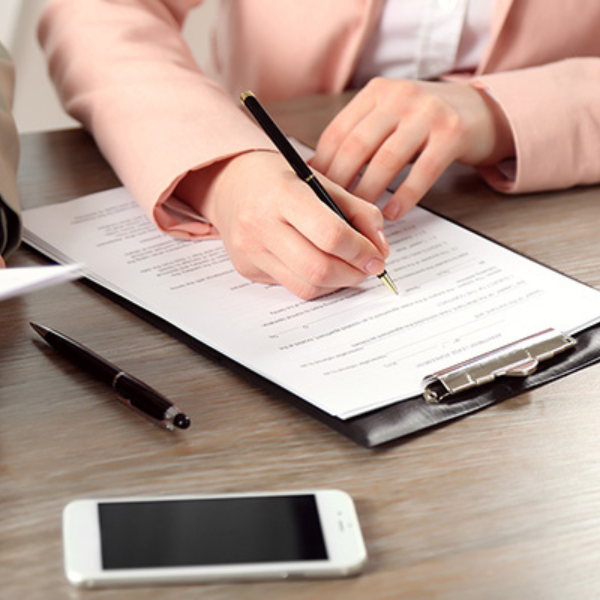 certified mobile notary service
At PDX Fingerprinting, we provide certified mobile notary services to conveniently meet our clients' needs. Our mobile notaries are commissioned professionals that have undergone full verification and background checks in order to provide valid legal notarizations.
The advantage of using our certified mobile notaries is you get legally binding notarizations without having to make a trip to an office or bank. We save you time and hassle by coming to your preferred meeting spot. Our mobile notaries are available evenings and weekends for added convenience.
At PDX Fingerprinting, we stand behind our certified mobile notaries as legal document witnesses you can trust. By using our mobile service, you can get documents notarized promptly and legally from the convenience of your chosen location. Contact us to learn more or schedule a mobile notary.
Why PDX Fingerprinting?
If you want hassle-free fingerprinting services where you are guided throughout the procedure, PDX Fingerprinting is it for you. We are affordable, disciplined, and professional.