Convenient and Reliable
UPS Fingerprinting

Services at PDX Fingerprinting
At PDX Fingerprinting, we bring the UPS fingerprinting experience directly to you with our mobile fingerprinting service. No more wasting time searching for UPS stores or waiting in long queues. Our team of certified professionals will come to your preferred location, whether it's your home, office, or any other convenient spot, ensuring utmost ease and comfort.
What is

UPS Fingerprinting

?
UPS Fingerprinting is a service offered by UPS stores to provide individuals with a convenient and reliable solution for their fingerprinting needs. It allows customers to have their fingerprints taken for various purposes such as employment, licensing, background checks, and more.
However, while UPS does offer fingerprinting services, the availability of these services can be limited, making it challenging for customers to find a nearby location. That's where PDX Fingerprinting comes in to bridge the gap and provide a superior alternative. You can the same fingerprinting services at PDX Fingerprinting that you are looking for in UPS stores, but quicker, reliable, and convenient.
Our Fingerprinting Process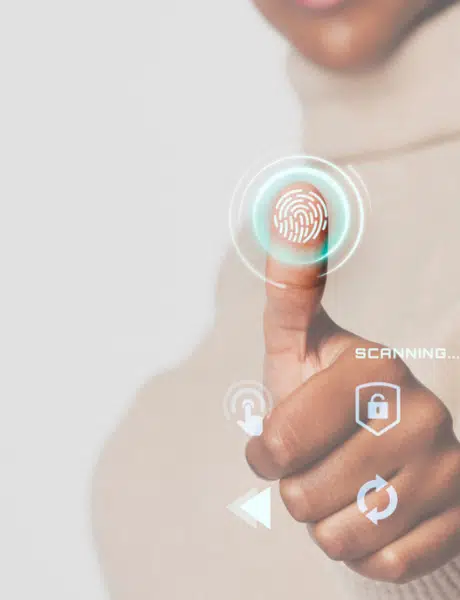 Are You Looking for UPS Fingerprinting Services In Oregon?
Are you in need of UPS fingerprinting services in Oregon but finding it difficult to locate a nearby facility? Are you tired of searching for "UPS Fingerprinting near me"? PDX Fingerprinting is the answer to your woes! We understand the frustration of limited UPS locations offering fingerprinting services, which is why we've made it our mission to provide a convenient and reliable alternative.
When it comes to UPS fingerprinting services in Oregon, PDX Fingerprinting stands out with our mobile convenience, flawless accuracy, best rates, and unwavering commitment to customer satisfaction.
Choose PDX Fingerprinting as your trusted partner for all your fingerprinting needs, including live scan fingerprinting and ink & roll fingerprinting, and experience the difference we bring to the table. Contact us today to schedule an appointment and let us take care of your fingerprinting needs, leaving you with peace of mind and accurate results.
Book your hassle free consultation now!
How PDX Fingerprinting Help You with UPS Fingerprinting Needs!
At PDX Fingerprinting, we understand the importance of convenience, which is why we offer mobile fingerprinting services. Our certified professionals will come to your desired location, saving you time and effort. Whether you're at home, the office, or any other convenient spot, we bring the fingerprinting experience to you.
Accuracy is crucial when it comes to fingerprinting, and that's why we prioritize flawless results. Our state-of-the-art equipment and expert technicians ensure that your fingerprints are captured with precision and accuracy, meeting the highest industry standards.
We also take pride in offering the best rates in the market without compromising on the quality of our services. We believe that fingerprinting should be accessible to everyone, and affordability should never be a barrier. With PDX Fingerprinting, you can enjoy competitive rates while receiving top-notch service.
Customer satisfaction is at the core of our business. We strive to provide the utmost satisfaction to our clients by delivering a seamless and personalized experience. Our friendly and knowledgeable team is committed to guiding you through the fingerprinting process, addressing any concerns, and ensuring your comfort and peace of mind. Get in touch with us today and book your appointment!
Frequently Asked Questions –

FAQs.