Trusted Mobile Notary Services In Hillsboro, Oregon
Looking for a notary public? How about a notary public who will come to you? PDX Fingerprinting offers mobile notary services to individuals who want a hassle-free way of getting notarization services. Get in touch and make an appointment.
Want Mobile Notary Services?
Let Our Notary Public Come to You, At Your Convenience!
Consider Your Wish Granted!
You don't have to scour the internet to find notaries who might not be available. At PDX Fingerprinting, you can get professional notarization services in Oregon from the convenience of your home. Your time, your place, and our notaries will come to you for notarization needs.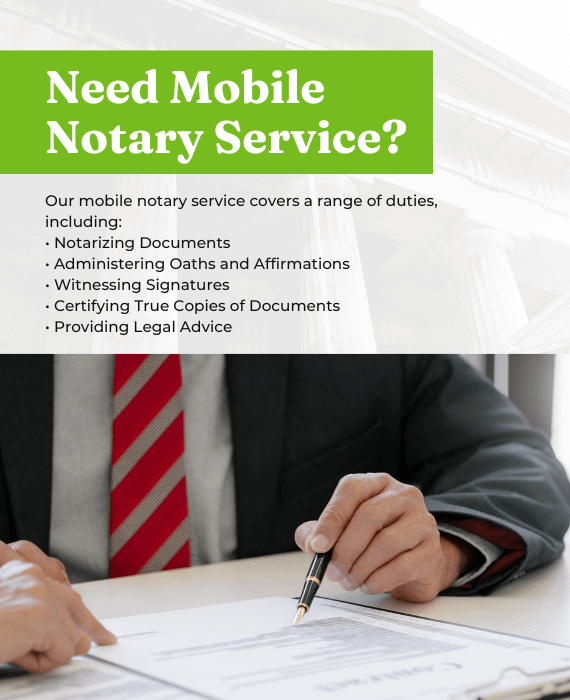 What Services does a Mobile Notary Offer?
Everything that a typical notarization service does. Our mobile notary service in Hillsboro, OR covers a range of duties, including:
• Notarizing Documents
• Administering Oaths and Affirmations
• Witnessing Signatures
• Certifying True Copies of Documents
• Providing Legal Advice
What Are The Benefits Of Hiring A Mobile Notary In Oregon?
A mobile notary is everything a notary public is without the hassle and mental exhaustion. At PDX Fingerprinting, we offer mobile notaries to individuals who deal with strict schedules and can't afford the luxury of free time. Our mobile notary service in Hillsboro, OR will offer you the following:
• The convenience of making an appointment from the comfort of your home. Our mobile notary will come to your place for notarization services.
• The quick and easy notarization process lets you get to your regular routine in minutes.
• We are thorough in our approach and will sift through each and every document with extra precision and caution.
• The promise of professional notaries handling your documents and legal work.
Book your hassle free consultation now!
How Does The Mobile Notary Process Work?
At PDX Fingerprinting, getting mobile notary services in Hillsboro, OR is quick and easy. Follow the steps and schedule your mobile notary appointment with us.
Step 1: First, get in touch and talk to our customer representatives about your notary needs.
Step 2: Next, tell us about your availability and the location of the place where you'll notarize your documents.
Step 3: Finally, our mobile notaries will come to your place on the said day and time as your availability and provide you with professional notarization services.  
Why PDX Fingerprinting?
If you want hassle-free fingerprinting services where you are guided throughout the procedure, PDX Fingerprinting is it for you. We are affordable, disciplined, and professional.
Trained Staff – PDX Fingerprinting is a team of professionals who have been trained and honed under the culture of the company.
Quick Service – Our fingerprinting services are quick and worry-free. A dedicated professional will collect your fingerprints and guide you with your questions.
Privacy & Security – The information you provide us is sensitive, and we ensure to keep it secure and private. We don't share your information with anyone.
Affordable – We have some of the best rates in the market. However, we don't allow our services to be below-par just because we are more affordable than others.