Live
Scan Fingerprinting

Service in Banks, Oregon?
You have come to the right place. PDX Fingerprinting is the platform where you get quick live scan fingerprinting with 100% accuracy. Our live scan fingerprinting service uses state-of-the-art technology to ensure fingerprinting with flawless precision. Just walk in and get your fingerprints scanned.
What Is

Live Scan Fingerprinting

?
Live scan fingerprinting is the electronic method of getting your fingerprints scanned. The benefit of live scan fingerprinting over traditional Ink and roll fingerprinting is that there is no ink involved, and the results are more accurate and precise. At PDX Fingerprinting, our staff is trained and uses the latest machines to ensure your fingerprints are scanned in the right way.
You can contact us to learn more about our services, or you can walk into our facility and get your fingerprints scanned. If you are struggling with a tough routine, don't worry. We also offer a mobile fingerprinting service in Banks. Our technicians will visit you with machines and forms to collect your fingerprint scans.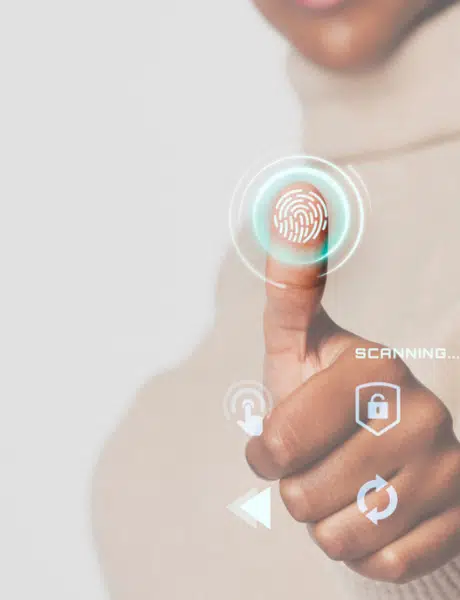 Why do you need Live Scan Fingerprinting?
There are many reasons for getting live scan fingerprinting. It may be the case that you are applying for a license or a specific job, applying for citizenship, or applying for specific permits. At PDX Fingerprinting, we provide quick and easy live-scan fingerprinting in Banks, Oregon to clients who have no idea about the technicalities of such processes. Our trained staff will collect your fingerprints and guide you throughout the process. Get in touch today.
What is the expungement fingerprinting card?
A conviction may alter your job opportunities. If you want an expunged record on your fingerprint check, you might need to file for a Motion to Set Aside Conviction. The process entails to fill a particular form and, most importantly, submitting your fingerprints. At PDX Fingerprinting, we help applicants with their expungement fingerprinting card needs.
Contact us to learn more about how we help you proactively. We are available round the clock to address your queries and guide you through tricky expungement processes. We are mobile, too, so you don't have to take time out of your busy schedule. Our technicians will visit you for your fingerprinting needs. Book your appointment today.   
Book your hassle free consultation now!
How PDX Fingerprint Can Help you?
We are a premium fingerprinting service provider offering a range of services to clients in Banks, Oregon; including live scan fingerprinting, mobile fingerprinting, FINRA, Florida live scan, Passport Photo services, Notary services, Banks mobile notary, Apostille services, I9 verification, FBI background check, ATI, and Eft fingerprinting services.
Our decade of experience has enabled us to provide flawless services, and rest assured your needs will be handled with care. Whether you are comfortable visiting us or need us to visit you, we are here to arrange both for your convenience. Let's address your problems with the proper guidance. Call us today.
Our Top-Notch/Premium Services.
At PDX Fingerprinting, we provide full-service and affordable fingerprinting services and use next-gen scanning machines and equipment to yield the best results, ensuring accuracy and precision. Whether you are looking for live-scan fingerprinting or mobile fingerprinting in Banks, PDX Fingerprinting is here to address both and more. Our staff is trained professionals, and we follow a strict code of standards to ensure the quality and precision of our services. We are a trusted fingerprint service provider with over a decade of experience. Get in touch with us, and allow us to guide you in your queries.
It usually takes around 10 minutes from the moment you are summoned to the time all of your fingerprints are recorded.
Many organizations and programs accept fingerprints provided online for purposes such as adoption and obtaining a weapons permit. Fingerprints will also be required as part of a background check for some vocations and professions. Nurse practitioners, doctors, pharmacists, dentists, and others are among them.
When doing live scan fingerprinting, no ink is utilized. To capture your prints,  you just contact a clean piece of glass.